Digital footprint monitoring
Peace of mind with automatic digital asset discovery and monitoring
Everyday, we are leaving traces in all our online activities. Unfortunately, this information can also be used in unintended ways. As we are adopting cloud-based operations and use internet-connected technologies, our digital footprints have increased enormously. Interactions with third parties like customers, suppliers, service providers or other stakeholders expand these digital traces even more.
This growing footprint makes it harder to keep track of the security vulnerabilities and undesired use of your digital assets such as personal data of personnel (names, email addresses, phone numbers), URLs, IP addresses, etc. But you can't protect what you are not aware of. That's why a continuous scanning of your digital footprint is a must.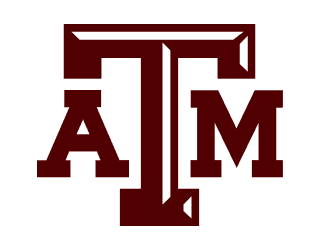 Digital Footprints are not just a privacy risk – they help hackers infiltrate computer networks
Texas A&M University
Read the article
Digital footprint monitoring
Continuously monitor 
digital assets
Detect changes to your online footprint automatically. Using various subdomain enumeration techniques, our intelligent digital footprint scanning service keeps a constant eye on the presence of your digital assets, such as servers, IP addresses, email addresses, cloud buckets, etc outside your internal network. We'll notify you when we find something new.
As such, Ceeyu provides valuable input for IT asset tracking and IT inventory management and assist in the detection of shadow IT or orphaned IT infrastructure.
Digital footprint monitoring
Detect and identify abuse
Using Ceeyu, you get a clear view of your known and unknown internet-facing assets. You discover what other parties can find about your organization and your IT infrastructure, or content on your websites which may not be GPDR compliant, such as names or email addresses of employees.
In addition, we provide you insights into the elements of your footprint that can be exploited, aka your Attack Surface. With the information provided, you can fix weak points that could be, or are already exploited for marketing or hacking purposes using our Attack Surface Management service.
Digital footprint monitoring
Resolve the issues
At Ceeyu, we use clear and actionable Security Ratings to indicate the severity of security risks. Based on the insights provided by the digital footprint scans, you receive useful guidance for immediately tackling the most pressing problems. Using our Third Party Security Risk Management service, you can address the risks involving known third party suppliers and interact with them to tackle the issue(s).
Uncover your online footprint – Avoid reputation damage – Ensure GDPR compliance
Ceeyu provides you control over the online appearance of your brand and employees by discovering and continuously monitoring your digital footprint and attack surface.