Cyber security risk ratings
Actionable metrics to mitigate cyber security risks
Minimize your businesses exposure to data breaches and cyber attacks and perpetuate business continuity. Ceeyu uncovers your digital footprint and scans for vulnerabilities. Using easy-to-understand risk ratings, we help you to identify high priority risks on your attack surface.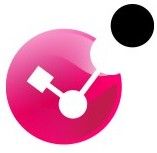 Cyberattacks against corporate networks increased by 50% in 2021 compared to 2020.
Checkpoint 2022 Cyber security report
Read the report
Cyber security risk ratings
Understand vulnerabilities – take action – enhance safety
If your cyber security strategy relies only on the installation of a firewall and antivirus software, you are vulnerable to attacks. It's only a matter of time before hackers find an overlooked IT asset with a weakness to exploit, and you or your customers suffer from a data breach, identity theft, or other malicious hacking activities. Ceeyu uncovers your digital footprint with all visible IT assets before it's too late.
Cyber security risk ratings
Humans versus algorithms
The vulnerability of companies is mainly related to the use of IT systems by employees. According to Gartner, more than 90 percent of security breaches are the result of human error.
That's where attack surface scanning can play their part. Combining digital footprint mapping with vulnerability scans, you can identify risk-increasing behavior and take steps to address weak points, train employees better, and test your whole IT infrastructure for vulnerabilities.
Cyber security risk ratings
Automated continuous risk rating
Businesses used to rely on costly one-time cybersecurity audits to inform them, for example, about the potential cyber risk of a vendor relationship. Using Ceeyu, this can be done much faster, at a substantially lower cost and on a continuous basis.

Using continuous, automated and data-driven scans, you can obtain a 360° view on cyber security. Shadow IT and systems that are no longer used (nor updated or deleted) are identified and mapped. Not only your own digital footprint, but also your complete vendor ecosystem is held up to the light and audited for security.

A security score is determined based on a series of objective data points. Specialized algorithms search and digest all the discoverable information of companies to measure their cybersecurity performance and identify vulnerabilities.
360° Security

Internal & external security risk assessments in one application

Realtime

Automated and continuous digital footprint and security vulnerability scanning
Cyber security risk ratings
Security ratings you will use
The security ratings are presented to you as easy-to-understand metrics (a score from A-F) that show you the overall cybersecurity posture of a company. Underlying this general picture you will also find the separate scores that show you how the overall rating was determined.

These scores give you actionable insight into the items you should address first. They also show the risks and vulnerabilities arising in your network of suppliers. This enables you to quickly take adequate action to mitigate risks across your ecosystem.
Cyber security risk ratings
From security scan to TPRM
Cyber security risk rates support you in a variety of purposes, including risk and compliance monitoring, merger & acquisition due diligence, security audits of critical vendors and executive-level reporting. As such they are an essential part of Third-party Risk Management (TPRM).
Uncover your online footprint – Identify security risks – Prioritize actions
Ceeyu provides you control over the outside appearance of your IT and network by discovering and continuously monitoring your digital footprint and analyzing security risks